Blurb:
" Three female Muslim teenagers must decide how far they are willing to go to defend their beliefs when faced with the pressures of life."
Thirteen-year-old Sadia is Muslim and passionate about one thing: basketball. When her teacher announces tryouts for this year's co-ed team, she jumps at the opportunity. Her talent speaks for itself. Her head scarf, on the other hand, is a problem. Surrounded by her classmates and a new friend, Syrian refugee Amira, Sadia learns about standing up for herself and fighting for what is right.
Written from Sadia's point of view, the book examines how three female Muslim teenagers experience life. Sadia wants to maintain her Muslim identity and refuses to remove her head covering at a basketball tournament; Amira is a Syrian refugee, reeling from the trauma she experienced when she fled her home; and Nazreen is ready to eschew her Muslim heritage to fit in with the popular crowd at school.
Sadia, a story that could have gone right, but it didn't!
" Three female Muslim teenagers must decide how far they are willing to go to defend their beliefs when faced with the pressures of life." Gimme that book!
Sadia, a story that could have gone right, but it didn't!
I am not going to lie, the major reason why I picked up this book is because of its cover. I also like how the plot revolves around an athletic, muslim, refugee girl called Sadia. That being said, let us dive into what went wrong.
1) Friend takes off her hijab trope
I don't understand why non-muslim authors who decide to write muslim characters are always gravitated to that topic.
Do some muslim girls take off their hijab?
Yes!
But if the 1st thing that comes to your mind when you think of muslim girls is " Let us make her take her hijab off", then no thank you.
2) All muslims wear hijab trope.
When a new muslim refugee girl from Syria joins Sadia's school, she sees Sadia's best friend Nazreen.
"Your friend Nazreen," Amira asked quietly. "Is she Muslim?"
"Yeah. She's from Egypt."
"But she doesn't wear hijab."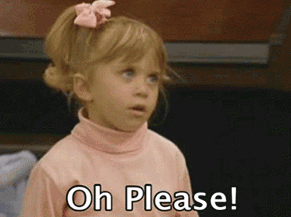 The author said that she has done her research, but that mini conversation shows that she didn't research that much. Syria and Egypt are filled with Muslim girls & women who don't wear the Hijab, so why is Amira confused when she realizes that Nazreen is a muslim, but she does't wear the hijab?
3) Another research issue I noticed is Amira being stunned by snow, when it actually snows in Syria. .
4) Muslim girls unable to play sports, especially with hijab and with men trope.
I want you to do a quick search of muslim girls and women who are athletic….
Have you ever watched the Olympics and the World Cup? Because every time, Egyptian Hijabi women and girls are participating in those. Sometimes, their coaches are men.
Growing up, I trained and participated in many sports. In all of them, except for ballet, the group I was training with included both, boys and girls.
4) The idea of women playing sports is a new, breakthrough achievement for muslims trope.
"You're the basketball player! Amira talks about you. You play in hijab, she said. With the boys!"
Mrs. Nasser looked at me as if she couldn't believe it.
There were a couple of things that I liked!
1) Controversy when it comes to playing basketball with hijab.
The Coach was seeking safety, which is a very sensible concern to have, especially with pins used to secure the scarf. This is when Nazreen steps in, and designs a suitable playing attire that complies with both, Sadia's religious practice, and the safety regulations.
Although such outfits already exit, I understand that many people have no access/ knowledge about it. Besides, safety regulations vary from one country to another, so that aspect of the plot was really appreciated. This was also inspired by real girls who created their own hijab sportswear, you can read the article about Aisha's story here
2) Some Regulators were ignorant.
These things do happen, and I am glad to see that it was mentioned in the story.
3) The Cover.
4) No white hero savior bullshit.
I do acknowledge the author's good intentions, but the story had a lot of issues. Not as bad as the ones in Blood and ink, though.
Click here to read my review of Blood and Ink
I received a review copy in exchange with an honest review.
SaveSave